It's hard to resist writing up our regular Dallas Escape Series with several nods to the beauty of Mexico. Probably a fourth of all of our travel postings have been in or surrounding Mexico. Huatulco in Oaxaca is just so exciting and alluring that we had to do another one, especially after watching a segment of AWE channel's "Live Here, Buy This." Flight time from Dallas: About 5.5 hours.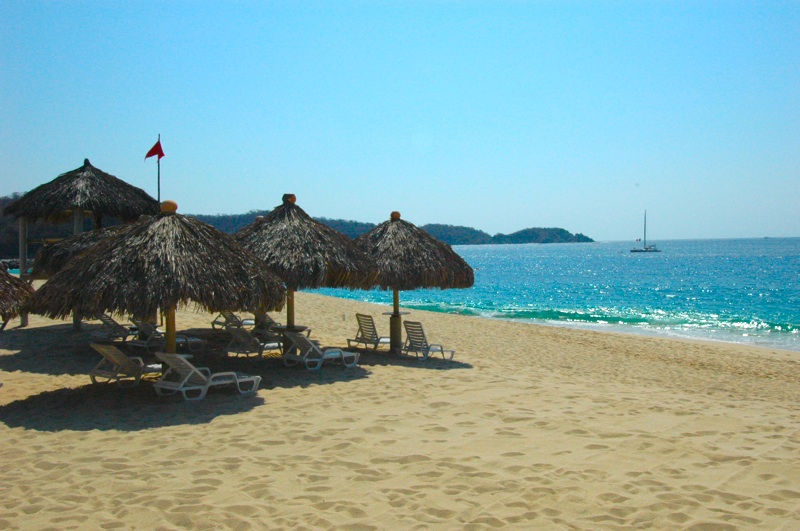 From OwnMexico.org:
The spectacular resort town of Huatulco is located in the State of Oaxaca, Mexico where the Sierra Madre del Sur mountains meet the Pacific Ocean. Bahias de Huatulco (Bays of Huatulco) are known and loved for it's nine bays and 36 beaches, opening up a world of beauty in nature to explore.

The four main parts of Huatulco are Tangolunda, the area where the upscale resorts are located, Santa Cruz, a quaint area with a marina and the stopping point for cruise ships, La Crucecita, another small town just inland from the beach area having a more genuine Mexican ambiance, and Chahue, an area between Santa Cruz and Tangolunda.